On 31 August 2016, six northeast-based student activists and human rights defenders reported to police after being summoned for charges due to a public discussion on the drat constitution, prior to the 7 August Constitutional Referendum Day, at Khon Kaen University in Khon Kaen, northeastern province of Thailand. They were informed of charges of violating the Head of the National Council for Peace and Order (NCPO) Order No. 3/2015 (a ban on political gathering of five persons or more).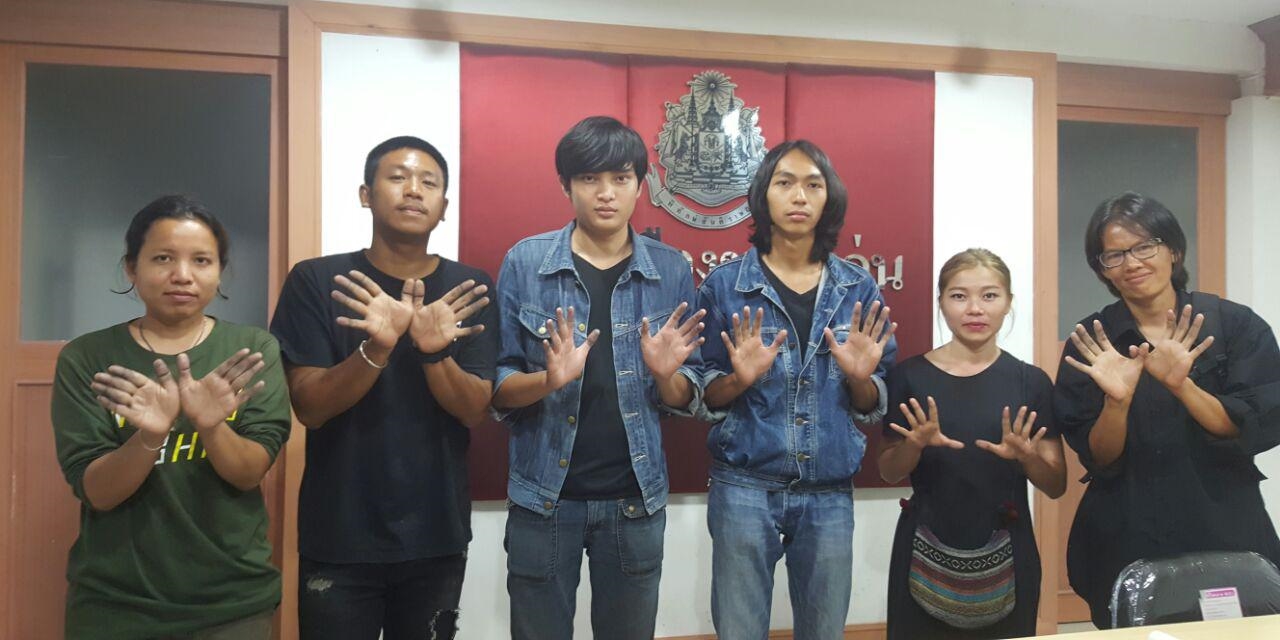 from left to right : Ms. Natthapon Ardharn, Mr. Jatupat Boonpattararaksa (aka. Pai), Mr. Chatmongkol Jenchiewchan and Mr. Narongrit Oopachan, Ms. Duangthip Karnrit and Ms. Neeranuch Niemsub (TLHR)
The accusation against them was vaguely described that ' on 31 July 2016 around 11:00, the alleged offenders and others had organised a political activity called 'Talk for Freedom: The Constitution and Isaan People' at the Chaturamook Building, Faculty of Agriculture, Khon Kaen University. The activity was carried out in the manner to campaign for people to oppose the voting in the Constitutional Referendum. Such political activity was prohibited by law.' They denied all charges and will submit their written statements to police, in defence, including calling in more witnesses and evidence on 4 October 2016. They were all released without bail having been set.
On 31 July 2016, student activists held a public discussion called 'Talk for Freedom on the Draft Constitution' on campus of Khon Kaen University. Despite of many attempts to stop the event by authorities including threats with filing legal actions against the organizers, the activists continued holding the discussion which took place with strong presence of military and police, in uniformed and plainclothes, to monitor closely until the event concluded. Until, on 17 August 2016, police issued summons to six individuals including three young activists, one local land rights defender, and two human rights documentation officers from Thai Lawyers for Human Rights (TLHR).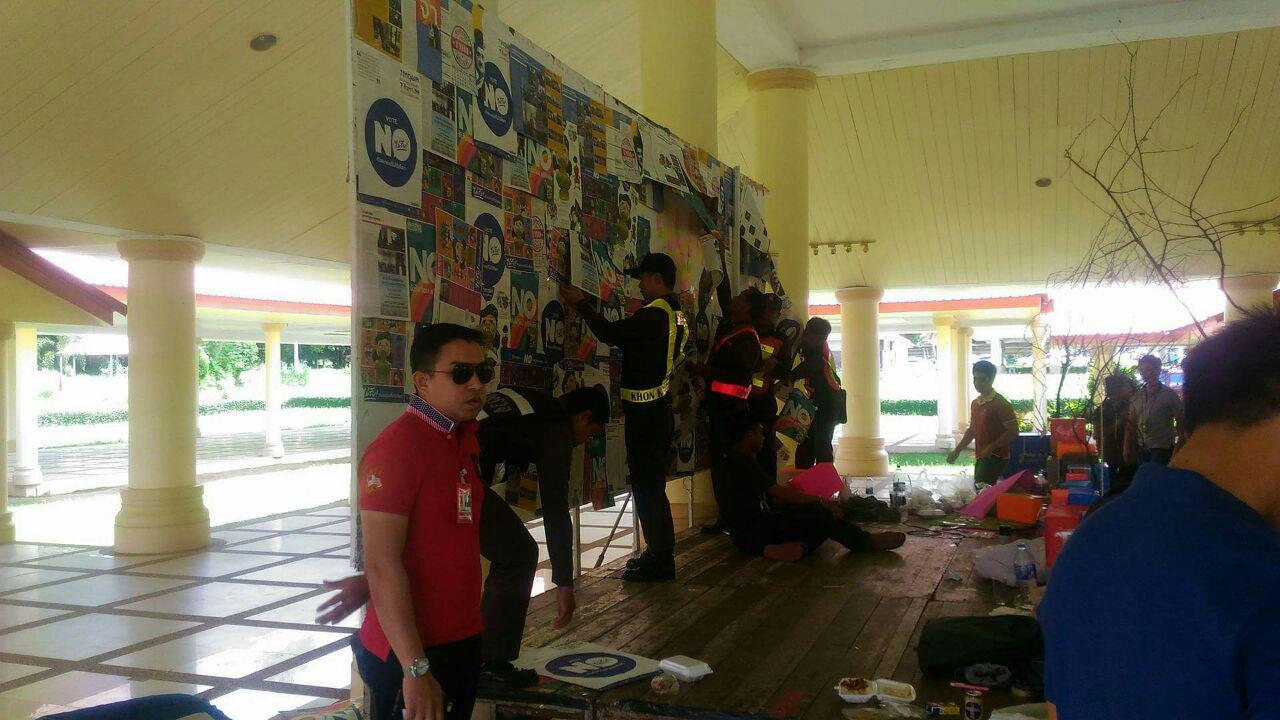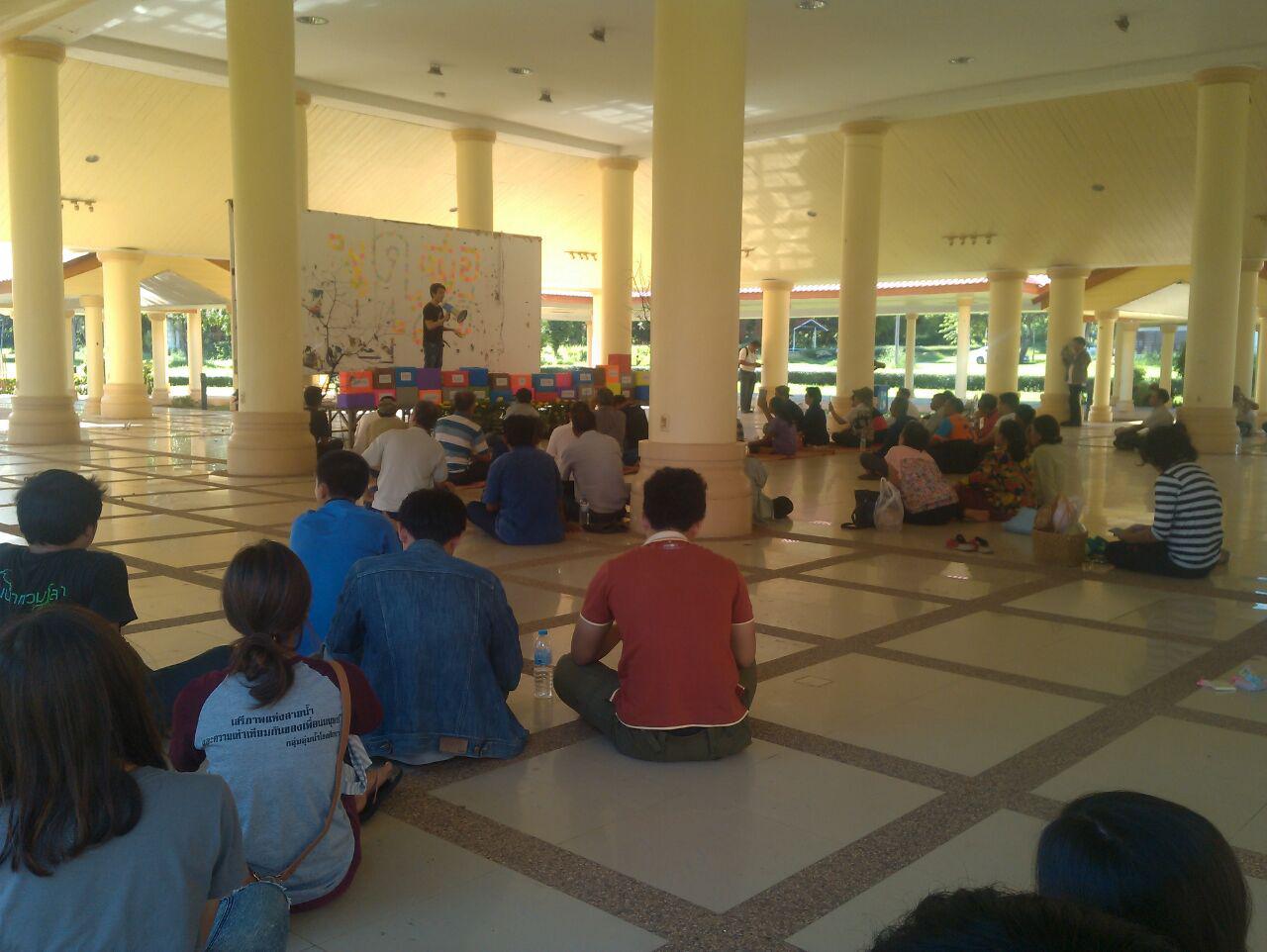 One of the six is Mr. Jatupat Boonpattararaksa (aka. Pai), prominent young activist of the Dao Din student activists in the Northeast and member of the New Democracy Movement (NDM), who was recently released on bail from 18 days in detention with 13 days of hunger strike in two different cases relating to his exercise of peaceful assembly.1 Pai and the other two student activists, Mr. Chatmongkol Jenchiewchan and Mr. Narongrit Oopachan, have worked closely with local communities various northeastern provinces particularly on protecting their community rights and advocated for human rights and social justice. Ms. Natthapon Ardharn, Ms. Duangthip Karnrit (TLHR) and Ms. Neeranuch Niemsub (TLHR) only monitored the 31 July seminar and had no involvement with the organization team. As for the two TLHR staff, they clearly identified themselves with name tags while observing the activities, and identified themselves as observers with the authorities who were in charge of keeping law and order at the venue.2
If indicted, the six human rights defenders will be tried in military court and shall face up to six months of imprisonment or a fine not exceeding 10,000 Baht (approx. 285$) if found guilty.