On 2 November 2019, Twitter user @99CEREAL posted a tweet detailing how she was held in custody and taken from her University to Klong Luang Police Station, Pathumthani, after she retweeted a Twitter post. The public officials neither produced an arrest warrant nor identified their agency. After being forcibly interrogated for over an hour, the student was compelled to sign an agreement promising, among other things, to refrain from tweeting about the monarchy.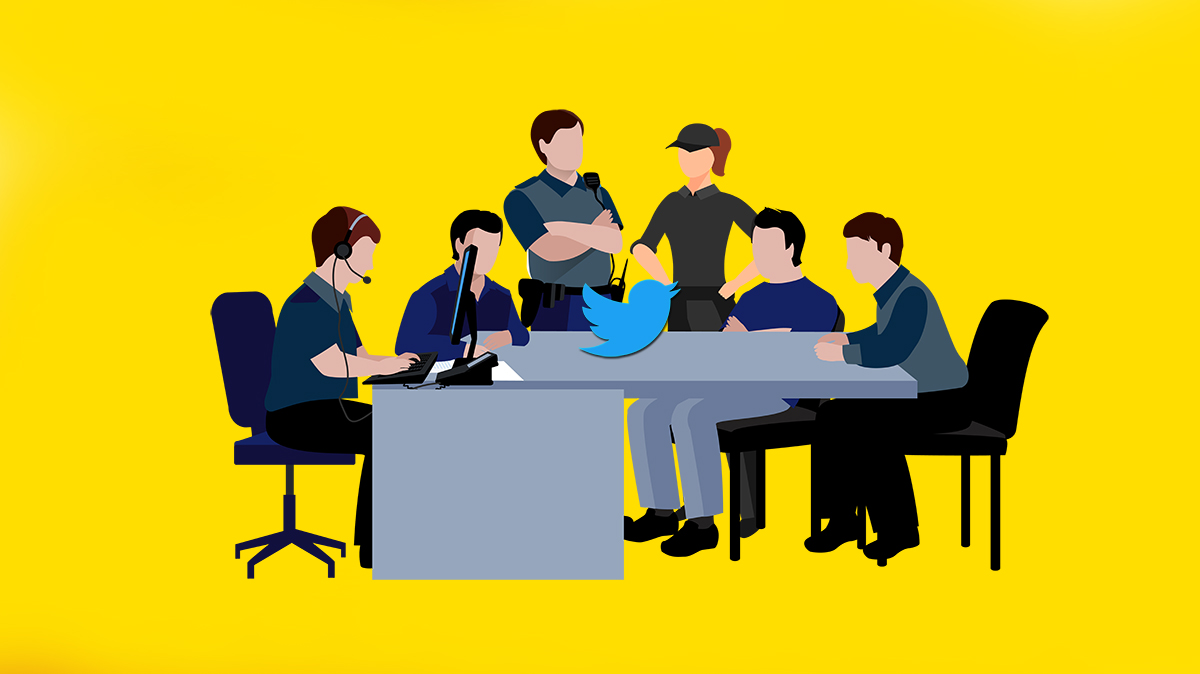 The Twitter user, Ms. "P" (pseudonym) informed Thai Lawyers for Human Rights (TLHR) that the incident occurred on 1 November 2019, around 9.00-10.00am. While she was attending her morning class, at least three plainclothes officers, men and women, wearing black jackets, approached the registration office of a Department in Thammasat University and asked to speak to her. It is not clear whether they gave the university any evidence related to the request.
The registration office then contacted the office of the university department and led the officers to the classroom where the student was present. The university staff member approached her and informed her that someone wanted to meet her. She went out of the class to meet the officials, none of whom introduced themselves, their rank or their affiliation. They simply said they were police and did not show her any documents. They alluded to a Twitter post by her, claiming it could be offensive to the monarchy and asked her to come with them. The Head of the Registration Office of the Department also asked to come with her.
"P" recounted how she was put into a sedan car arranged by the officials, who told her it would be best for her if she did not ride in a police car. However, "P" recalled that she could not see a single police car pulled up nearby. She was then taken to an inquiry room on the third floor of Klong Luang Police Station.
"P" says that during her interrogation by the officials, they put a video camera in front of her. About ten of the officials wore plain clothing and did not identify their affiliations. They did not introduce themselves, their agencies, or where they came from during the entire questioning session. The surrounding plainclothes officers repeatedly took her photo and the entire conversation was video-recorded. The questioning was led by around three officials with one officer typing out notes or a transcript on a computer.
"P" recalled that their questions focused on her opinion of the monarchy, showing her printouts of her Twitter posts, including retweets of posts by various figures including Somsak Jeamteerasakul; a Twitter user with the alias "Niranam" (meaning "Anonymous"); posts concerning foreign documentaries about Thailand; etc. All of the tweets brought to her attention were posted during October.
"P" says that the officials told her to delete all these posts. They also asked for her opinions on the hashtag #ขบวนเสด็จ (or kha-buan-sa-det meaning 'Royal Motorcade'), the act of not standing for the Royal Anthem in theatres, and on the incumbent Gen. Prayuth Chan-ocha's government.
The plainclothes officers also asked her about her classmates, roommates and family, including her older relatives. "P" felt nervous answering these questions. The officers' inquiries related to events that had occurred in the past couple of years. "P" therefore knew they had tracked her Twitter posts well into her past.
After the inquiry, the officials asked to check her mobile phone three times, but she refused to concede their demand. She said she would only allow them to check her phone while she held it in her hand. Then, the officials asked to take a photos of the IP address of her mobile phone, her Twitter log-in name, her contacts' phone numbers and email addresses and all the messages sent to her, as well as asking to see her Line chats, Instagram story and Facebook page, the latter of which she had not used for a long time.
In the end, "P" was forced to sign an MoU which essentially states that she consents to having officials check her devices and use her information. It also states that she had not been subject to any intimidation or physical abuse and that she promises to refrain posting any tweets about the monarchy. She was then taken to a car and driven back to her faculty. The inquiry took about one hour.
"P" revealed that she felt intimidated. Moreover, the officials did use polite language and made her feel very stressed. They towered over her and bombarded her with multiple questions.  She felt even more pressured as she did not know much about her legal rights. The officials kept pressuring her to reveal all the information. After the incident and after doing some research, it dawned on her that the officials had no right to treat a citizen in such a manner and she had no obligation to give them the information they sought. Thinking that it would be useful for people to know this, she decided to post the information about the incident.
As to how the officials were able to identify her from her Twitter account alias, "P" assumes that in the past few months, she may have tweeted some documents that identified her. It is possible the officials used those as clues to track her down.
Observations and advice from TLHR: What happened was tantamount to an unlawful process
TLHR notes in this case that despite the change in the prosecution against the public opinions made on the monarchy, an unlawful process was clearly used during the search, deprivation of liberty, access to personal information and deal-making proceedings.  TLHR offers the following observations and advice;
The act of posting on social media is not a flagrant offence. Therefore, in order to hold an individual in custody, the police must produce either an arrest warrant or a summons. Without such warrant or summons, neither officials nor anyone else may hold a person in custody without his or her consent. Such a process would be unlawful, even if the individuals claim to be government officials. If anyone is faced with such proceedings, he/she should not go along with the alleged officials without first knowing their identities, the place to which he/she is being taken, the reason for such proceedings, and which law is being invoked for such arrest and/or custody. Without lawful procedures, one risks facing something beyond a mere inquiry, and may be forced or coerced into providing information.
These people rarely provide their identity or affiliation. Rather, they continually cajole or encourage individuals to comply with their orders, claiming it would benefit him/her more to cooperate. They often offer a quid pro quo deal, saying that by agreeing to provide information and signing an MoU, any legal action taken against the individual will end. In reality, there is no assurance that, should one provide such information, legal action will cease. Rather, facing such a predicament, the person in custody often even feels pressured to surrender personal information or divulge self-incriminating evidence that could be used against them. Furthermore, TLHR has found that in many instances, such MoUs are signed unilaterally by the person held in custody and not by the officials detaining them.
In cases concerning computer-related offences, the authorities will usually ask to access and/or copy an individual's electronic data, or request he/she surrender his/her computer devices (including mobile phones). Such requests must all be preceded by a court warrant, without which one should not allow data to be copied, nor disclose any passwords, particularly if the requesters fail to identify themselves. Such data could be used to serve other purposes and do more harm than good.
The social media posts brought forth as actionable have yet to be verified. When a case reaches the police or public prosecutor, they must further verify whether such posts constitute an indictable offence and on what charges. It is not always the case that an individual may be prosecuted for all the posts cited as offences. Moreover, screenshots alone might not be sufficient evidence to identify the person who posted the messages. It is up to the Court to decide how much evidence is required to verify such information.
Nevertheless, should an individual comply with such a process, they should be aware of their remaining right to disclose or not disclose information, as well as the right to have a legal counsel or a person they trust be present during the inquiry process. They still have the right to consult with their lawyer before participating in the process, to inform their relatives or to set up an appointment that suits his or her need in terms of timing and location. And should they change their mind, they can at anytime withdraw consent or refuse to sign any document since such a procedure is not lawful. Any steps taken can only be done with their consent.
Please see What to Do on When Being Held in Custody, Arrested or Receiving Summons