On 20 September 2022, Amnesty International Thailand together with Thai Lawyers for Human Rights (TLHR) organized a briefing on Children's Exercise of the Freedom of Expression and Assembly in Thailand at The Eastin Grand Hotel Sathorn. The participants include representatives from TLHR, Amnesty International Thailand, Foreign Embassies, OHCHR, UNICEF, Department of Juvenile Observation and Protection, Office of Attorney General, The Department of Corrections, Court of Justice, Human Rights Watch, Save the Children and young political activists.
The briefing covered four main issues of Thailand's Juvenile justice system, including harassment towards young political activists, Children's rights in Thailand's judicial process, The delays in the judicial procedures in Warit Somnoi's case (a child who was shot, later deceased during the protest), and trial observation in juvenile cases.
The opening speech by Prof. Emeritus Vitit Muntarbhorn, the Faculty of Law, Chulalongkorn University emphasized the importance of Child Rights Protection, Child Survival, Child Development, and Child Participation. There should be a public sphere for youths to express their opinion and Freedom of Assembly without being charged with the Emergency Decree, the Public Assembly Act, and most importantly, the lèse-majesté law or the section 112, one of Thailand's most strict Criminal Code, commented the Professor Vitit.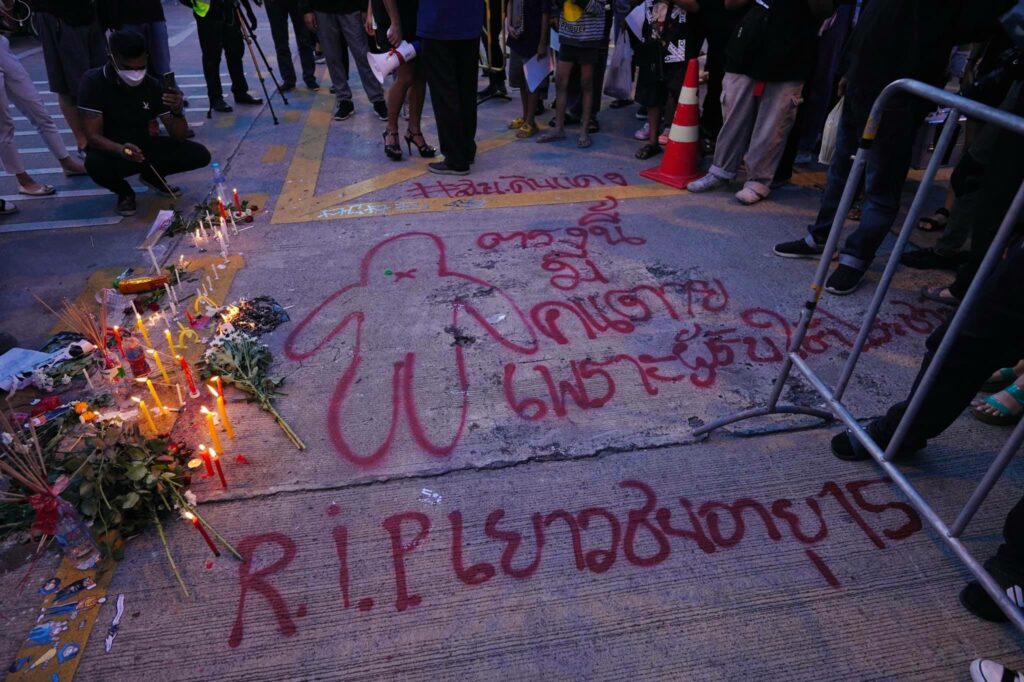 Following a speech by Warit's mother, the seminar highlighted the issue of the transparency of Thailand's judicial process. Warit, a 15-year-old boy was shot, later deceased, in front of Din Daeng police station while police tried to secure the area of protest on 16 August 2021 at 8:44 PM. His case was under the police's investigation for 5 months before being forwarded to the public prosecutor and took another 6 months for additional investigation until two defendants were indicted pursuant to six charges, which are: co-principals in the murder of another person; co-principals in the attempted murder of another person with premeditation; co-principals in the assault of other people without causing any physical or emotional danger; co-principals in the possession of a firearm and bullets without permit; co-principals in the carrying of firearms in a public area without reasons and permit; and co-principals in the shooting of firearms with gun powder in a public area or community.
.
In the first panel on the situation of the harassment of children's freedom in Thailand, Miss Montana Duangprapa, Assistant Manager at Thai Lawyers for Human Rights (TLHR) presented cases of harassment towards young activists by undercover police officers. The severity of arbitrary arrest of minors with no summons raised concerns about child safety.
"There are no less than 400 people being harassed, including a 9-year-old child," said Montana. According to TLHR's statistics, there are at least 283 children who had to go through unnecessary criminal justice procedures, the number augmented significantly between August 2021 to October 2021 due to the "Free Youth Movement" , the phenomenon which more and more children participated in political protest. There are 17 children charged under section 112 as of 20 September 2022.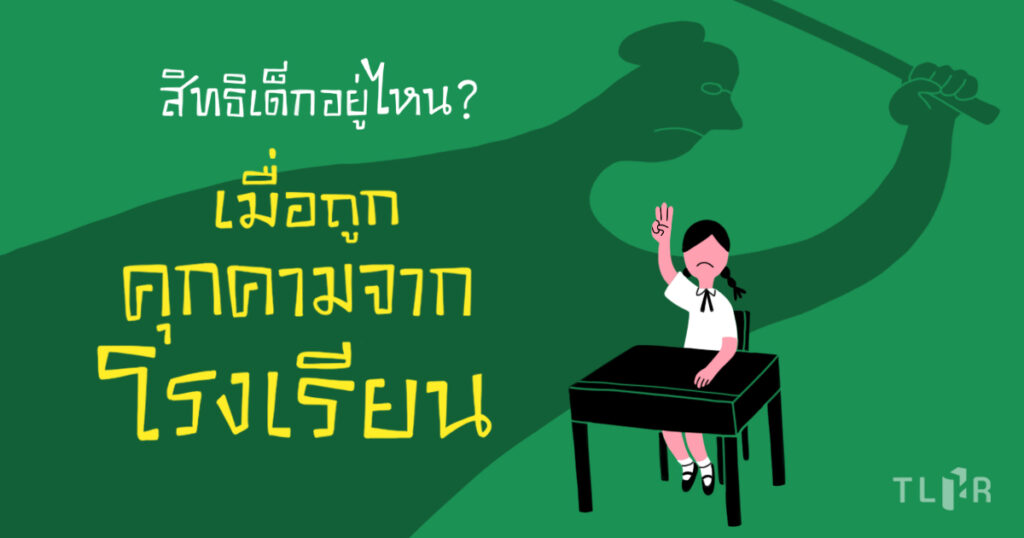 During the first panel on child harassment, "A" an 18-year-old political activist told their story on stage with another minor "B" through a phone call.
"A" started their activism when she was 16 years old. Together with their peers, they formed the "Phuket Democracy Movement". Since then she had been targeted by police. If there is a special event or someone important visiting the area, the police would monitor them in front of the classroom.
"B" started their activism when they were 14 years old. They tried to approach the Minister of Education to discuss education-related issues. Since then the police have harassed and carried them away from the scene during protest actions on a total of 4 different occasions by grabbing her legs and arms. "They (undercover police) are now my 33rd organ. I am used to having them following me everywhere." said the young activist.
.
In the second panel on children's rights in Thailand's judicial process, Miss Khumklao Songsomboon, a Juvenile Attorney at Thai Lawyers for Human Rights has informed the audience of the limitations in the juvenile judicial process as the Juvenile Courts of Thailand often limit the third-party observers.
"Since Gen Prayuth has announced that the authorities can employ all measures necessary to control the protest, charges on section 112 have risen up significantly." said Khumklao. Charges of section 112, section 116 or sedition, Emergency Decree, and Public Assembly Act have been used to control young protesters. When making an arrest, the officers do not differentiate between adults and children. Most of the time violence was involved. For instance, rubber bullets and tear gas were employed to secure the protest areas at the Din Daeng Intersection protests during the month of August 2021. Many people including children were injured.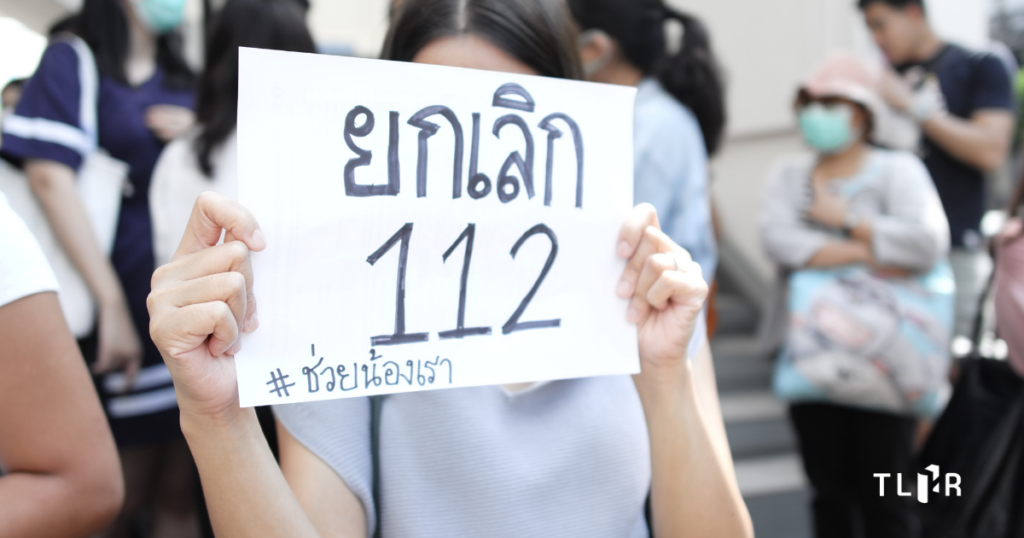 When going through legal proceedings at the police station, many children reported that they were informed not to contact Thai Lawyers for Human Rights as their cases would be endless and they were accommodated in a private area with their phones taken away, making it impossible for children to contact anyone. Inside the interrogation room, children were convinced to give their information or sign documents that later would be used during litigation proceedings. The bail process is also more difficult and complicated than that of adults.
During this session, there are two young activists sharing their personal experiences with the juvenile criminal justice procedures.
"C" is an 18-year-old child who was an interpreter for Bang Kloy during the protest on the day they were charged for violating the Emergency Decree. Bang Kloy is an indigenous Karen community who has their own language and do not usually communicate in Thai. Their difficulties in the litigation process include their sick mother's presence, financial burden, and time constraints for having to travel to Bangkok for court appointments.
"D" is an 18-year-old gender justice activist sharing how they were put in arbitrary detention. "It seems like Thai authorities have never dealt with juvenile cases before. I was taken away once in a van with a sticker on its side stating "end violence against women and children."- commented the activist.
"We don't want to see another case like Warit's. The safety of children should be made our first priority." – concluded Suppamas.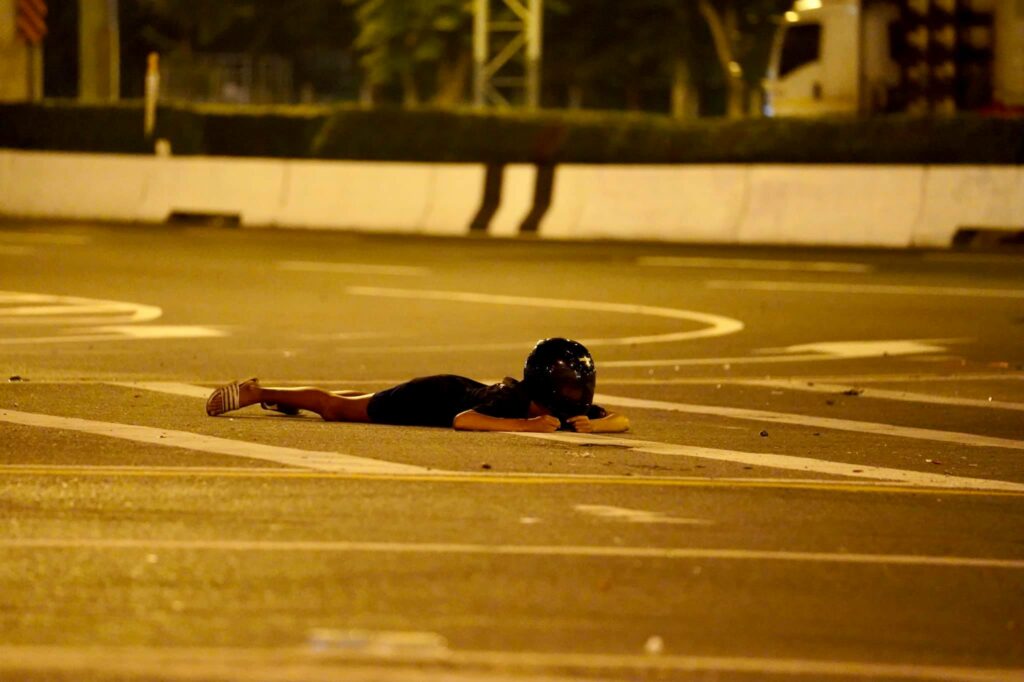 .
In the third panel, Piyanut Kotsan, Director of Amnesty International Thailand discussed the overview of the political protest at Din Daeng Intersection in August 2021 and the arrests of young activists that escalated to the ceasefire of the Thalu Fah group because they could not tolerate the severity of the measures employed by the authorities.

Suppamas Kanyapakphokin, the litigating attorney of the Warit's case informed the audience about the procedural delays of the case and made suggestions that Din Daeng Police Station needs clarity of the delay and that the Royal Thai Police should take the leadership role in enforcing the rule of law on the public officers who exploit their power.
.
In the forth panel on Trial Observation in Children and Youth Cases, Warangkana Mutumol, Strategy, Quality, and Impact Director of Save The Children suggested that the existing legal procedures for juveniles do not work for this group of children. As young political activists, children needed a safe and secure space for them to express their needs.
Sainam (alias), an 18-year-old child was charged with section 112. His passport has been withheld by the authorities. "I was invited by police many times, yes, invited with a handcuff and beaten with a bad attitude" – mentioned the young activist. Sainam narrates further how intimidated he felt during the trial as he was asked unrelated questions to his case such as sex life and was forced to have a urinalysis.
Sainam concluded that it is crucial for the Juvenile Court to allow a third-party observation inside the courtroom to create a safe space for children going on trial. The observers from the international community are highly appreciated such as those from embassies and non-governmental human rights organizations.
The impacts of children who face harassment because of their political expression include:
Impacts on a child's mental health as many young activists reported that they become paranoid about being followed, and many became depressed and suicidal which affects their emotional stability.
Impacts on child's safety as physical aggression during arrest and area securing measures can cause physical injuries.
Impacts on their financial burden as they needed to camouflage themselves, move their residence and increase spending on other safety measures such as CCTV.
Impacts on family conflicts as the arrest and charges worsen the relationship between children and their parents. Many of them already have conflicts due to their difference in a political point of view.
Impacts on education as many children face difficulty at school. Sometimes teachers or school directors report to the police their whereabouts and create a hostile environment. They need to take leaves from school in order to follow court appointments.
Conclusions of the meeting and recommendations
Charges against children for violating Emergency Decree, Section 112, and Section 116 should be lifted. These charges should not be pressed against children or anybody.
The minimum age of children to be prosecuted should be lifted to 16 years. The current minimum age is 12 which is too young to be in criminal justice procedures.
The public sphere should be encouraged for children to have a safe space for expressing their opinion.
Juvenile courts should allow public hearings upon request and approval of a child going on trial.
Cases against Bang Kloy villagers should be dismissed as Bang Kloy villagers are displaced and
being charged for trespassing on natural park land, where once was their own home.
The rule of law should be installed for state officers when enforcing the law against children with aggression. There should be punishment for the wrongdoing of officers.
Psychosocial support should be provided by trained professionals at every stage of legal proceedings for children including their future prospects.
The office of the National Human Rights Commission should provide a mandate to the Ministry of Social Development and Human Security regarding the concerns of arbitrary arrest of juveniles which poses risks of forced disappearance.
The meeting ended with a speech by Professor Vitit that there should be a more concrete screening of section 112 cases, especially against juveniles. The stage was a great opportunity as public space has been provided for our young activists who are the future of our country to tell their stories and issues that are necessary to be amended, not only politically persecuted juveniles but juveniles in all cases.