Around 8 am on 3 December 2016, plainclothes police from the Khon Kaen Provincial Police Station presented an arrest warrant issued by the Khon Kaen Court to Mr Jatupat 'Pai' Boonpattaraksa, a student at Khon Kaen University and a key member of the pro-democracy groups Dao Din and New Democracy Movement (NDM), near Prong Chang Temple, Kaeng Khro District, Chaiyaphum. The warrant, dated 2 December 2016, states that Jatupat is charged under Article 112 of the Criminal Code, or lèse majesté offence, by Lt Gen Phitakphon Chusri, Deputy Chief of the Operations Directorate at the 33rd Military Circle in Khon Kaen, Northeastern Thailand, after he allegedly shared a BBC Thai news article "Profile: Thailand's new King Vajiralongkorn," as well as quoted some content of the news on Facebook.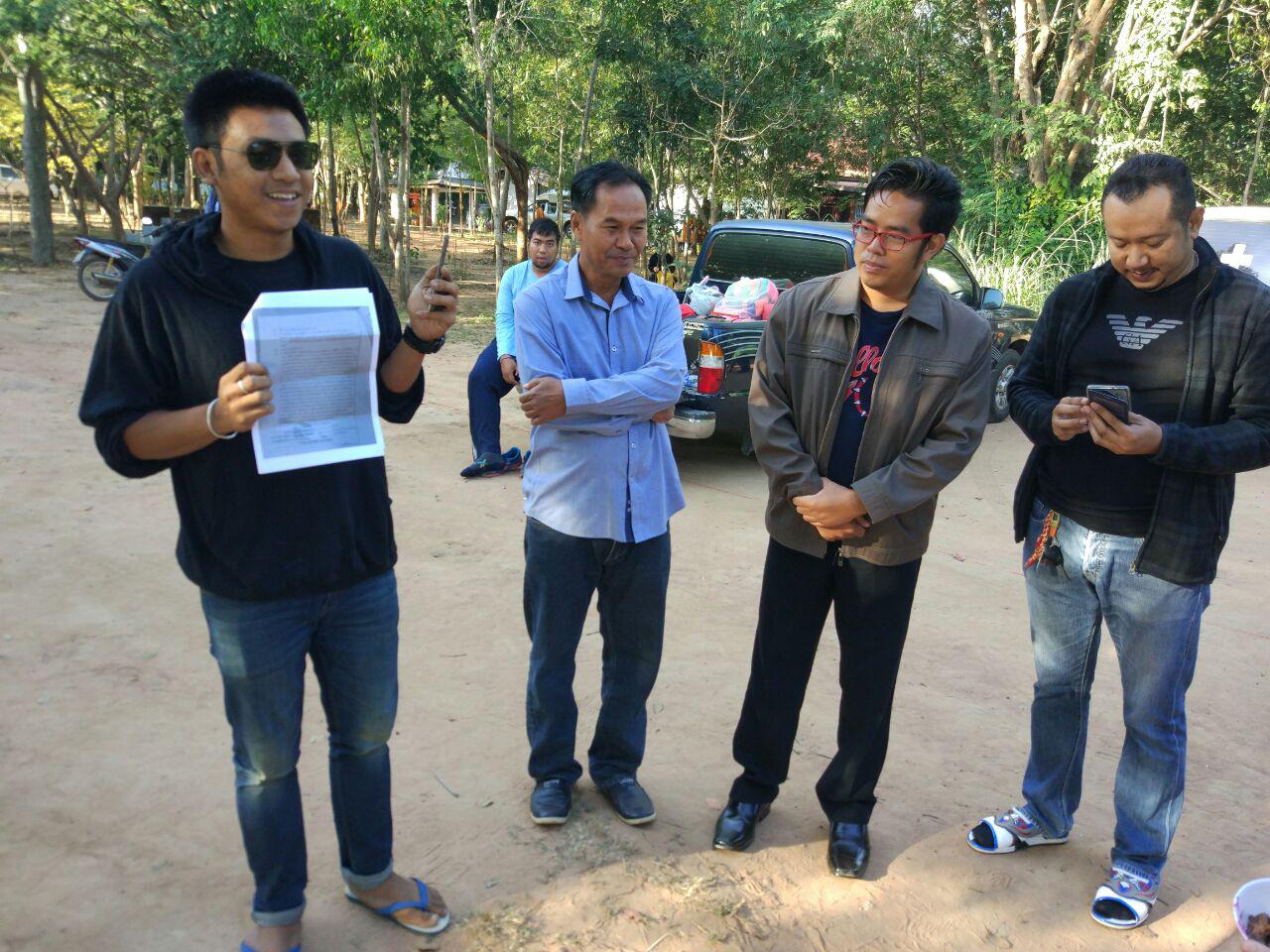 While the authorities presented the warrant, Jatupat was participating in the Dharma Yatra walk to Lam Patao bank, an annual event organised by a famous monk Phra Phaisal Visalo at Sukato Temple in Chaiyaphum. Jatupat, a well-known activist of the Dao Din Group based in the northeast and member of the NDM, was released on bail after 18 days in detention, with 13 days under hunger strike, in two different cases related to his organising a peaceful assembly in August. He is now facing another political assembly charge for organising a coup commemoration event on 22 May 2015 at the Khon Kaen Democracy Monument. The officials took Jatupat to the Kaeng Khro Provincial Police Station to file an arrest record. News reports state that he was later taken to the Khon Kaen Provincial Police Station. However, as of 2.30 pm, Jatupat's exact whereabouts were unclear and no one could contact him.
Thai Lawyers for Human Rights (TLHR) had arranged for a network lawyer to offer Pai legal assistance and wait for him at the Khon Kaen Police Station. However, the police seized the lawyer's cell phone and drove him around in a pickup car, saying that they would take him to Jatupat. Instead, they took him around the place until finally they arrived at the Police Training Center Region 4, Khon Kaen. His cell phone was returned once he got out of the car.
News reports note further that later Jatupat was brought to the said Training Center for investigation. Pol Col Wisate Phakdeewut, the chief inquiry officer, informed him of his charges under Article 112 of the Criminal Code, which states that anyone who "defames, insults or threatens the King, the Queen, the Heir-Apparent or the Regent" shall be punishable by a maximum sentence of 15 years' imprisonment, and under the Computer Crime Act, for imparting false information on the Internet. Jatupat denied all charges.
Around 3.30 pm, the police explained that Jatupat would be taken and detained for investigation at the Nam Phong Police Station, Nam Phong District in Khon Kaen, not at the Khon Kaen Police Station. The reason given was that this particular case concerns national security, and was a sensitive case that dealt with other parties. It may pose a great threat to the public safety and order if he is detained at the Khon Kaen Station. Since the police finished the investigation after the usual opening hours (4.30 pm), Pai's lawyer could not apply for bail. Thus, Pai was detained over night at the Nam Phong Police Station.
On 4 December 2016, the following morning, the officials requested a pre-trial detention at the Khon Kaen Court, while Jatupat's lawyer opposed that request. The Court indicated that it would skip the due process of investigation, since it would grant bail if applied. Pai's lawyer, therefore, applied for bail with a 400,000 Baht surety (approx. 11,300 USD) and granted by the Court. Jatupat was later released on unconditional bail at noon.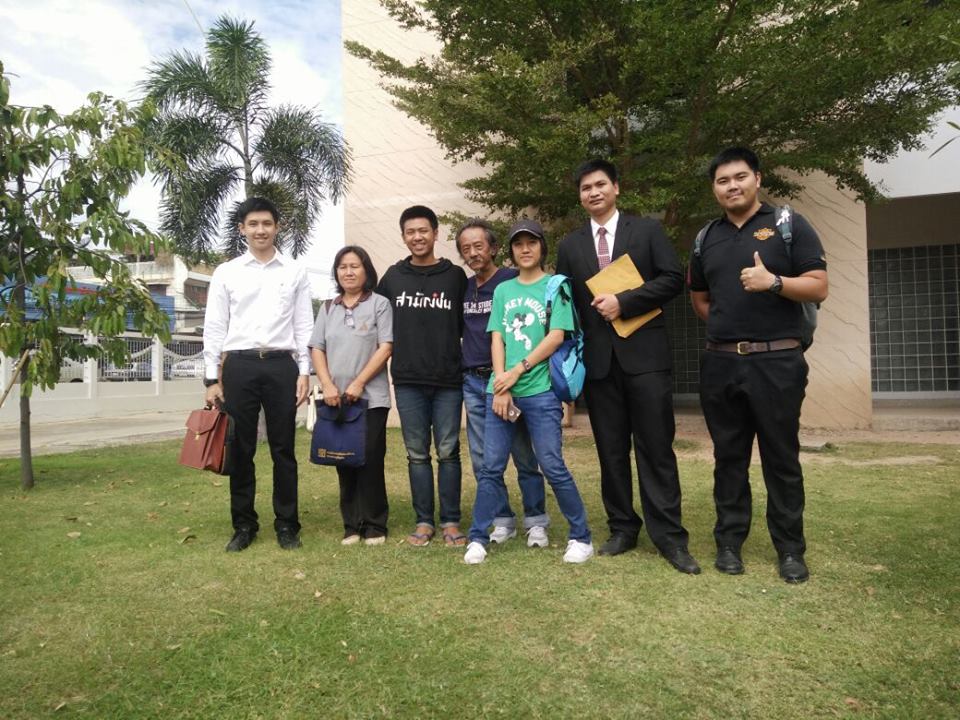 The BBC Thai news article shared by Jatupat collected data on the new King Vajiralongkorn, and was released on 1 December 2016 to mark the royal succession. It has received a lot of public attention, with 27,000 likes and 2,600 shares on Facebook to date (2,800 shares before Jatupat's arrest). Pai had shared the said article on the morning of 2 December 2016, along with an excerpt; however, he did not publish personal comments on the article. Altogether, Jatupat is facing four different lawsuits, and is an example of a Thai pro-democracy activist who has opposed the National Council for Peace and Order (NCPO) administration and its staging of the coup on 22 May 2014, by simply exercising his freedom of expression and assembly.