Since the 22 May 2014 coup staged by the National Council for Peace and Order (NCPO), the currently ruling body led by Prime Minister Gen Prayut Chan-ocha, a trend of judicial harassment against human rights defenders, who express dissenting opinions, and lawyers, assisting pro-democracy activists working against the NCPO's policies, has been set and seemed to continue even after the approval of the Draft Constitution by the Referendum on 7 August 2016 and the NCPO's promised roadmap to restore democracy.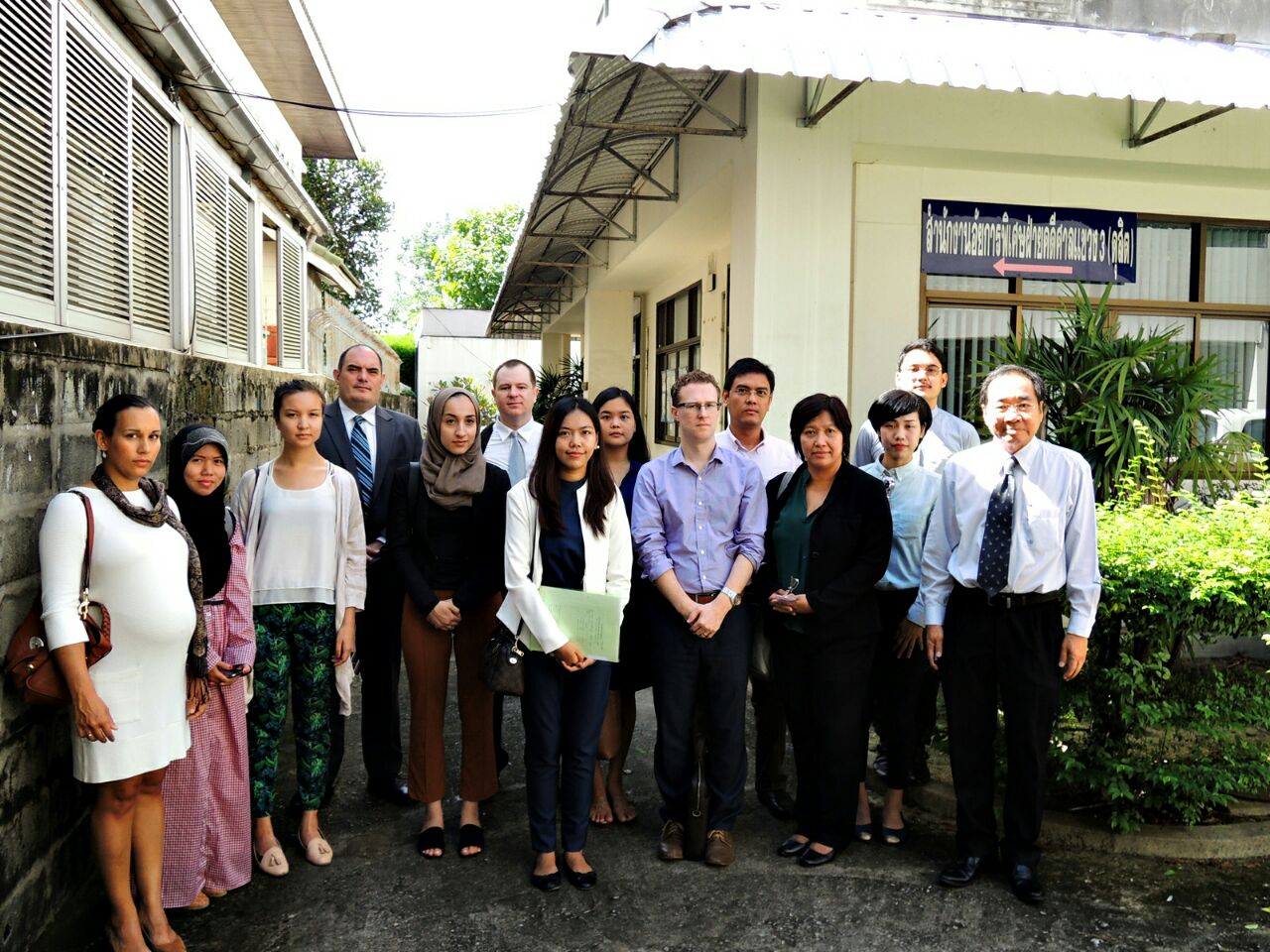 The current NCPO legal framework has significantly surrounded repressive policies against the work of human rights defenders. Several articles and acts have been regularly invoked to press charges against them, including Article 44 of the Interim Constitution, which grants the military government the sweeping power without legal accountability, Articles 326 to 328 of the Thai Criminal Code or criminal defamation charge with a maximum sentence of one year's imprisonment, a vaguely worded Computer Crime Act's Section 14 which carries a maximum sentence of five years' imprisonment, and Article 116 of the Criminal Code or sedition-like charge with a maximum penalty of seven years' imprisonment, to name a few. Repeated and increasing usage of these articles brings questions to the government's commitment to UPR recommendations and its plan to return to the rule of law and respect for human rights in Thailand.
According to HRW, since the 2014 coup, at least 1,340 activists, supporters of the deposed elected government, and human rights defenders had been summoned for questioning and political 'attitude adjustment.' Until now, only a few cases have been ceased without prosecutions. In September 2015, the Phuket Provincial Court acquitted Ms Chutima Sidasathian and Mr Alan Morison – journalists from the online newspaper Phuketwan – who were put on trial for criminal defamation and breach of the Computer Crime Act for publishing a paragraph from a Reuters special report on Rohingya boatpeople that the Thai navy allegedly implicated their personnel in human trafficking. In June 2015, the Yala Provincial Prosecutor issued a non-prosecution order to Ms Pornpen Khongkachonkiet and the Cross Cultural Foundation in a criminal defamation case, deciding they had published an open letter in good faith calling for an investigation of the alleged torture committed by paramilitary troops of the 41st Taharnpran Unit.
On 12 September 2016, a week before the adoption of the outcome of Thailand's second cycle of UPR on 23 September 2016 during the 33rd session of the UN Human Rights Council in Geneva, Switzerland, the Head of the NCPO used Article 44 to issue the Order no. 55/2016 to discontinue civilians from being tried in military courts after said date. Although it is considered a welcoming step toward Thailand's compliance with international human rights obligations, many suggest a great room for improvement. Since the Order does not apply to acts committed before the enforcement date of 12 September 2016 and pending civilian cases, 1,811 individuals have faced unfair trial, with many prosecuted for exercising freedom of expression and assembly. Pending civilian cases, approximately 517 cases, should be transferred to civilian courts.
Despite the recent developments of human rights situations in Thailand, the NCPO and military government continue to impose threats, harassments, and legal actions against activists and human rights defenders, after its acceptance of the UPR recommendations. The recurrent concerns comprise new cases against human rights defenders in the Deep South, a human rights lawyer and documentation officers at Thai Lawyers for Human Rights (TLHR), and other activists with various charges as follows;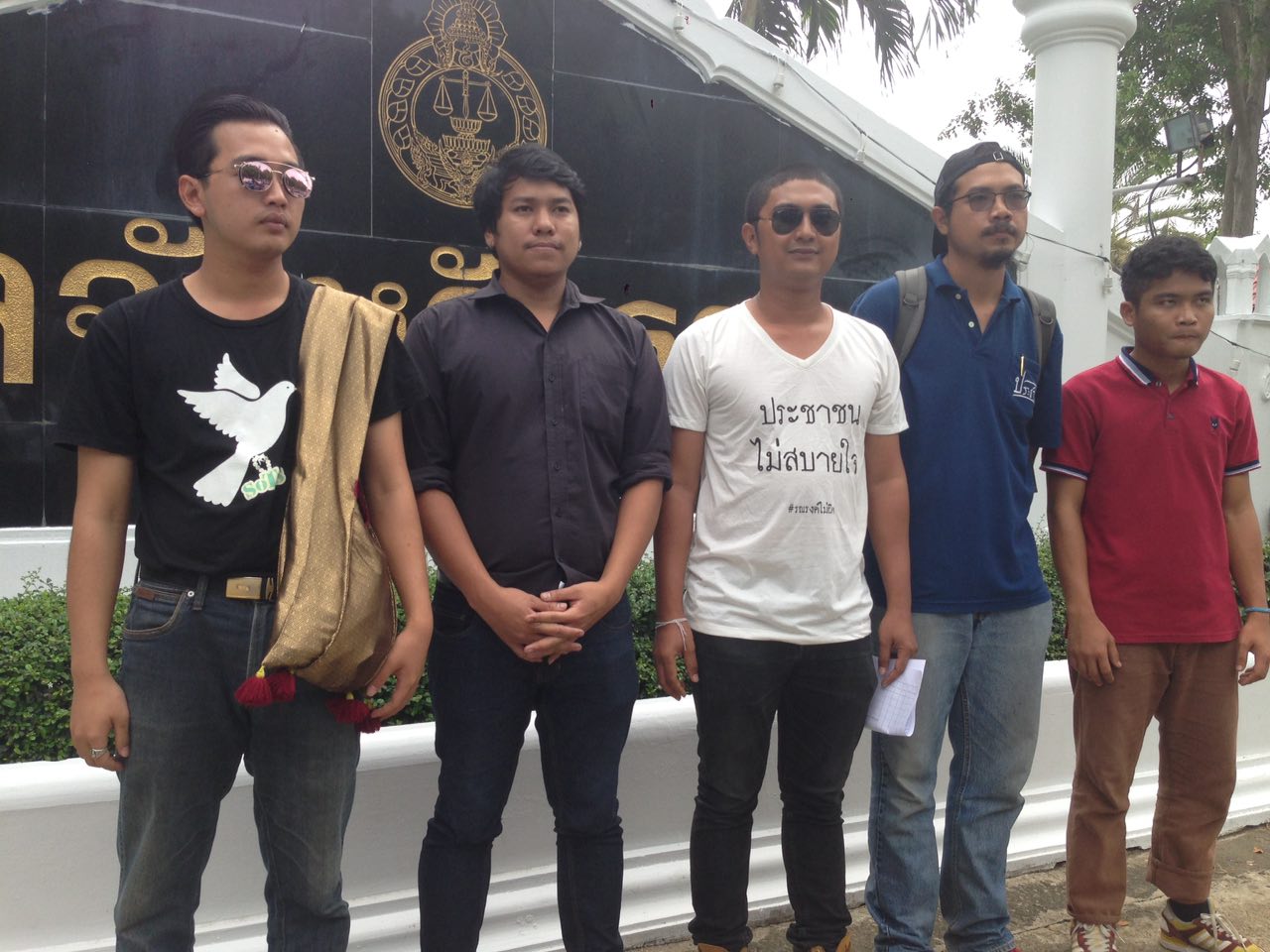 Journalist reporting news: On 29 August 2016, Mr Thaweesak Kerdpokha, a journalist from Prachatai, an alternative online news outlet, is indicted with the offences of the Constitution Referendum Act 2016 Article 61 and the Announcement of Council for Democratic Reform under Constitutional Monarchy (CDRM) no. 25 concerning criminal prosecution, for 'believably set to distribute documents deemed violating the Referendum Act.' This resulted from his boarding a vehicle, in which found documents campaigning against the Draft Constitution, to cover the activists' support for their friends who had been summoned on 10 July 2016. Despite identifying himself with the press ID card, he was taken into the Ban Pong Police Station in Ratchaburi for interrogation along with four other activists, including Mr Pakorn Areekul, NDM activist and owner of the car. Thaweesak states that, during the initial questioning, the officials tried to establish that the Prachatai news outlet had been funding NDM campaigns, including providing fund to print materials to campaign against the Draft Constitution.
( From left: Ms Neeranuch Neamsub, Mr Jatupat Bookpattaraksa or 'Pai Dao Din, Mr Chatmongkol Jenchiewchan, Ms Duangthip Karnrit, Mr A (alias), Ms Natthaporn Arjharn )
Human rights observers and monitors: On 31 August 2016, Ms Natthaporn Arjharn, a local land rights activist, and Ms Neeranuch Neamsub and Ms Duangthip Karnrit, documentation officers at TLHR, were charged with violating the Head of the NCPO Order no. 3/2015, banning political gatherings of five individuals or more, for their alleged connections to the 'Talk for Freedom: The Constitution and Isaan People,' a public forum to discuss the implications of the draft on people living in Northeastern Thailand.

They were present to monitor the discussion and had no involvement with the organizing team. Although they had clearly identified themselves as observers with the authorities, they were accused of the same charge as other activists, including Mr Jatupat Boonpattaraksa (Pai Dao Din) and Mr Rangsiman Rome (key NDM member), with a total number of 11 alleged offenders. If indicted, they will face prosecution in a military court, since the alleged offences were committed prior to the enforcement of the Head of the NCPO Order no. 55/2016, which suspends the practice of prosecuting civilians in military courts for crimes committed on 12 September 2016 onward. The activity was carried out prior to the referendum day, yet many activists and individuals still face ongoing legal actions even almost two months after its approval, including human rights defenders. Instead of complying with its human rights obligations, the government continues to prosecute cases designed to silence the rights to freedom of expression and peaceful assembly, and human rights defenders.
According to OHCHR, 10 human rights defenders, 8 of which are women, have been charged with criminal offences for their reports of human rights violations in 2016 alone. Following its participation in the second cycle of the UPR in May 2016, Thailand had accepted 187 recommendations received from other member states, many of which concerned the rights to freedom of expression and peaceful assembly, the right to fair trial, among others. However, the military government fails to regard its international human rights obligations, unwilling to address human rights violations and continuously repressing fundamental rights with granted impunity.