The emergence of "Royalist Marketplace" Facebook group founded by Pavin Chachavalpongpun, an academic who has become a political exile since after the 2014 coup has ignited a fire on the expression of opinions regarding Thailand's monarchy following the virality of the issue in the Twitter sphere.
Founded on 16 April 2020, the Facebook group has offered a platform for the sharing of various opinions about the monarchy. After more than one and a half months, the group's membership has exploded to over 460,000 and is tipped to continue.
Meanwhile, such intense and critical discussion on the monarchy has yielded feisty "reaction" as well. It has been reported that users who post comments in the Facebook group have been subject to surveillance by the authorities. Some have been visited by the officers and have been taken into  police stations without being shown an arrest warrant or summonses. They were asked for their personal information and had their mobile devices searched as well as were asked to delete their posts and to sign an MoU promising to refrain from making further comment on the issue, otherwise they can face legal action. It is too early to confirm the number of people who have been subject to such harassment since many victims have been told to shut up.
Another reaction which has been increasingly reported is the so called "witch hunt" that has been launched against people who make their views public about the monarchy. According to the Thai Lawyers for Human Rights (TLHR), from the middle toward the end of May, at least 25 individuals have been subject to surveillance and fallen victim to witch hunt after posting their comments concerning the monarchy in the Facebookpage. Among them, some have posted comments in the "Royalist Marketplace" Facebook group while others have simply posted comments in their personal Facebook accounts and some are not even a member of the Facebook group. It is not that clear as to why they have fallen to such bully.
The witch-hunting Facebook pages keep monitoring and screen-capturing Facebook posts and images posted by users who are their targets. The screen captures are then re-posted in their Facebook pages, together with personal information of the posters including their real names, their schools, or their workplaces. Members of the Facebook pages would be encouraged to bully the targets or to put pressure on their schools or workplaces to make them vulnerable including their personal lives. As a result of such mass-bully, some have been fired from their work, others continue to live in fear in both offline and online worlds.
Lately, it has escalated to the point where reports have been made to the police in various precincts concerning the posts and the personal information of the people who post comments critical to the monarchy. The police reports will then be posted or sent to the persons who are victims of the witch hunt to terrify them and to bring to their attention the legal action being taken against them. It is not clear as to how the police in each area have treated the reports and if they have initiated further action.
The Facebook pages involved with such witch-hunting include "The METTAD", "Ung Ear Sue Thua Eaw Kengv10", "Pak Krayachok", "Khun Nak", "Seh Play", among others. Such Facebook pages earn tens of thousands to hundreds of thousand likes. Not only do witch hunters use the Facebook pages but some of them also use their personal Facebook accounts to serve the purpose.
Thai Lawyers for Human Rights (TLHR) has been compiling information of people who have fallen victim to the witch hunt during the past period. We have inquired them about detail and the fallouts on them as victims. Here are the stories of three Facebook users who have become victims of the organized effort to instill fear among people who offer critical views.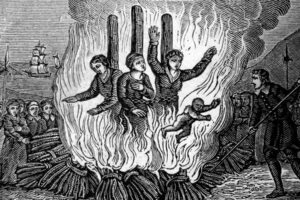 The story of Be: Family members receiving threatening messages causing constant anxiety
Be (pseudonym), 24, is a student of a university in the Northeast.
On 13 May, Be shared a post from a Facebook page which questioned the progress of the nation. Captioning the shared post, he wrote "The picture found in every house". Then, on 16 May, Be shared a link from a website featuring the list of TV programs for home-based learning of children. Many TV programs in the list feature the activities of His Majesty the King. In the post he shared, he made a brief caption " Thailand's propaganda".
Even though Be is a member of the Royalist Marketplace Facebook group, but the post was shared in his personal Facebook account, not in the public group, although he set privacy of the post to 'public'.
On 17 May, Be found that the "Pak Krayachok" Facebook page has posted the screen capture of his post along with his personal information including his name and school as well as demanded that legal action be taken against him.
During the next three days, Be has found several more Facebook pages including "The METTAD" and "Ung Ear Sue Thua Eaw Kengv10" have posted his personal information and the screen capture of his post, similar to what happened in Pak Krayachok Facebook page.
The actions have prompted followers of the Facebook pages to bombard Be with offensive rants and bullying messages via his Facebook account. More efforts have been made to dig and expose more of his personal information including by inquiring his acquaintances or other Facebook users who are his friends. They even texted his father informing him that Be had made such post. Luckily, his family understands him and it has yet to cause any problem in his family.
Upon receiving more threatening messages, Be decided to deactivate his Facebook account. As he recounts to us during those several hectic days, he felt so stressed and anxious. He could not bring himself to sleep several days anticipating further ramification on his personal life and his family and his acquittances.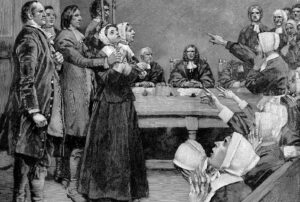 Picture courtesy from GETTY IMAGES
The story of Deal: A young person reported to the police and having a visit at home by the police

 
Deal (pseudonym), 17, is a secondary school student in the South.
According to Deal, on 21 May, he posted a comment in the "Royalist Marketplace"Facebook group elucidating to the mundaneness and ordinariness of the King.
On the following day, the "Khun Nak" Facebook page posted the screen capture of his post prompting followers of the page to post incendiary messages in his personal Facebook to express their fury. They even threaten to take legal action against him and scour his old Facebook posts as well as publicize his personal information.
On 23 May, two police officers from the local precinct came to his home and asked to meet with his parents in his home. They told his family that Deal should delete his comment about the monarchy and warned him against doing this again. They claimed that such messages could constitute a lèse majesté offence and asked his family to look after him better and to regulate his Facebook use before taking a leave.
Deal has also found a report had been made against him with the police claiming his post was offensive to the monarchy. The report must have been made to a police station since the Facebook page posted a screen capture of the police report. Some even reported him to his school, although his school has yet to take any action against him.
The witch hunting process has caused much havocs on him personally and his family causing them much fear and anxiety. They anticipate more harassment on their day-to-day life and brace for more unknown consequences. His parents are worried that he might be taken to court or how his school would react to this saga.  The whole family has to bear the brunt from this.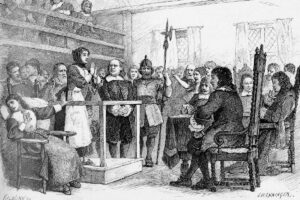 The story of Ek: Being bullied and pressured and eventually fired from work
Ek (pseudonym), 23, is a salesperson in the East of Thailand. He has never participated in any political activity, although he has recently paid more attention to news and information about Thai politics since after the 2014 coup. It makes him curious to know why the country has to face such predicament.
During the Covid 19 outbreak, Ek subscribes as a member to various Facebook groups including the "Royalist Marketplace". Upon finding it is a group sharing ideas about the monarchy, Ek has been following and reading the comments shared by the group members. In the middle of May, Ek posted two messages in the group page. The first one contains a video clip of the May 1992 uprising in which he questions the seizure of power by the army. In the second post, while lamenting economic woes, he made a remark about the monarchy, although it is not at all offensive.
About a week after posting , Ek has found several Facebook users have sent messages to his company's Facebook page. They rant about how the company employs a person who holds a negative view toward the monarchy and even post a screen capture of his posts. Some users demand that the company "take action" against the employee and threaten that if the company fails to deal with him, they will come in person to sort the problem out since they live not far from the company. Ek has been informed that more than 30 messages have been sent to his company, although some of the senders ask the company to not fire him since he has simply expressed his opinions.
Ek found out later that the "Ung Ear Sue Thua Eaw Keng V10" Facebook page has posted a screen capture of his post along with information about his workplace and encouraged its Facebook page followers to report the information to his company. This has probably resulted in a barrage of abusive messages being sent to his company's Facebook page.
Later, Ek received a phone call from his manager who said he has been informed about his matter and would raise it during the company's meeting. On the following day, his manager told him that a resolution has been made at the meeting to terminate his employment claiming his political engagement has caused damage to the company, although he was also informed that when the situation gets calm down, he could be reinstated. Ek realizes the difference between the attitude of his and the company, therefore, he decides to leave for good. Two days later, he was asked by the manager to submit his resignation and he complied to do so. Blaming himself for what happens and wanting to stem the fallouts, he agrees to write a resignation letter thinking he can still find other job.
Ek also finds his personal Facebook bombarded by a barrage of abusive messages written in vulgar language. They question why he holds such opinion. Ek only reads some of the messages and decides to reply to none of them. His family or his friends have yet to bear the brunt from this.
Ek finds what happens to him is an outcome of an unjust system. An effort is being made to instill fear for the consequences on their career and how people are pressured to refrain from expressing themselves. He finds his posts are not wrongful and he only intends to express some different views.
For more information, please read how to cope with witch-hunting Chalita Bundhuwong: How to survive and win when falling victim to bully and witch hunt