This morning, Kanya and Sathien thirawut, the mother and father of "Siam Thirawut", one of the three Thais reportedly arrested in Vietnam and deported to Thailand, went to the United Nations Building to provide additional information about their son. Yesterday, Siam's relatives and friends sent a letter to the National Human Rights Committee, the Embassy of Vietnam and the European Union.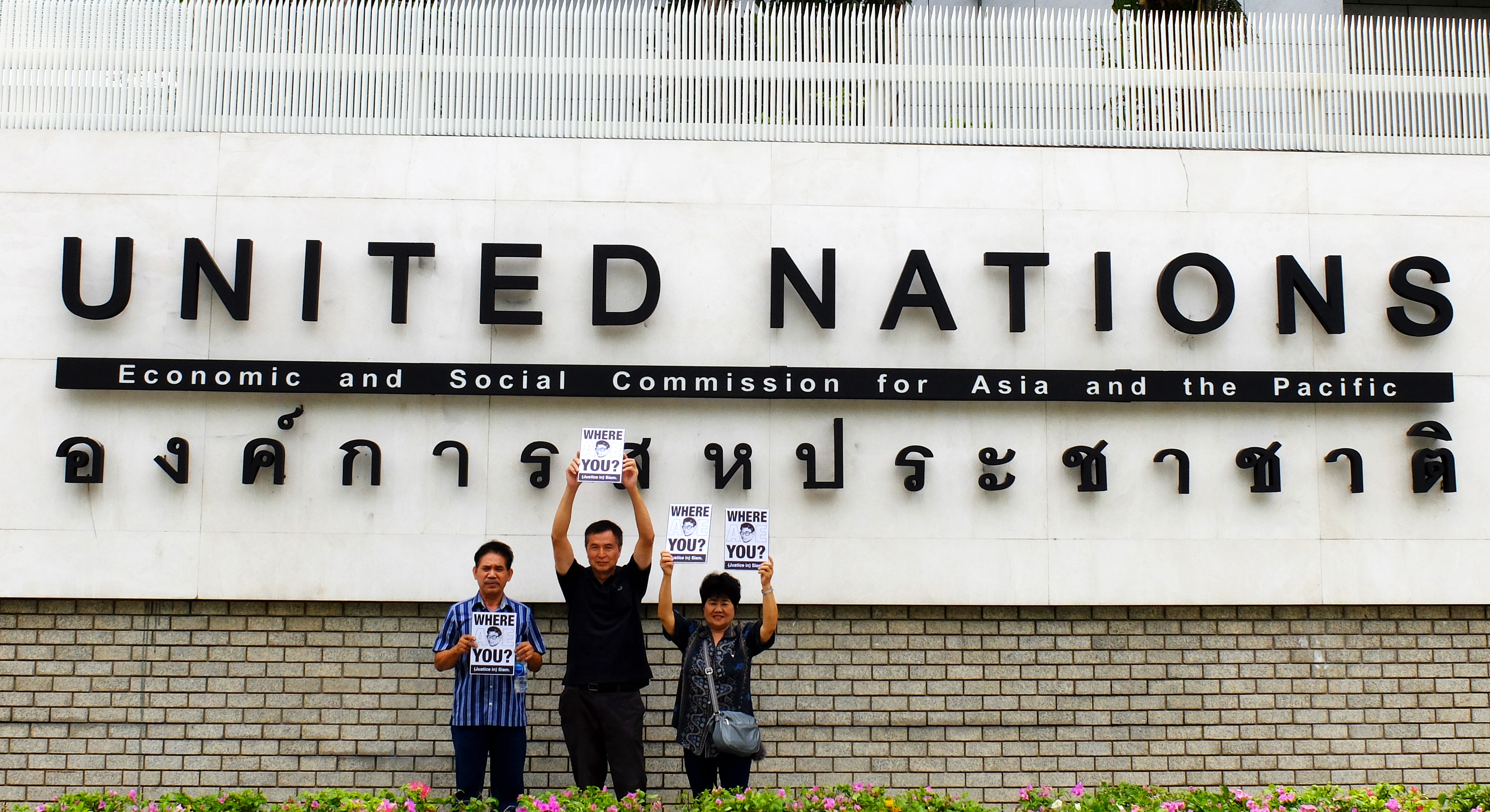 The father (left) and mother (right) of Siam accompanied by Mr. Somyot Pruksaksemsuk (middle) who joined to give moral support to the family.
Meanwhile, Bada Faruk, human rights officer for the United Nations High Commissioner for Human Rights (OHCHR), received Kanya's letter and expressed concern about the disappearance of Siam and two friends. The OHCHR is currently following the case closely and seeking additional information from various groups in Thailand. The United Nations also expressed great concern for the importance of cases of asylum seekers and enforced disappearances in Thailand.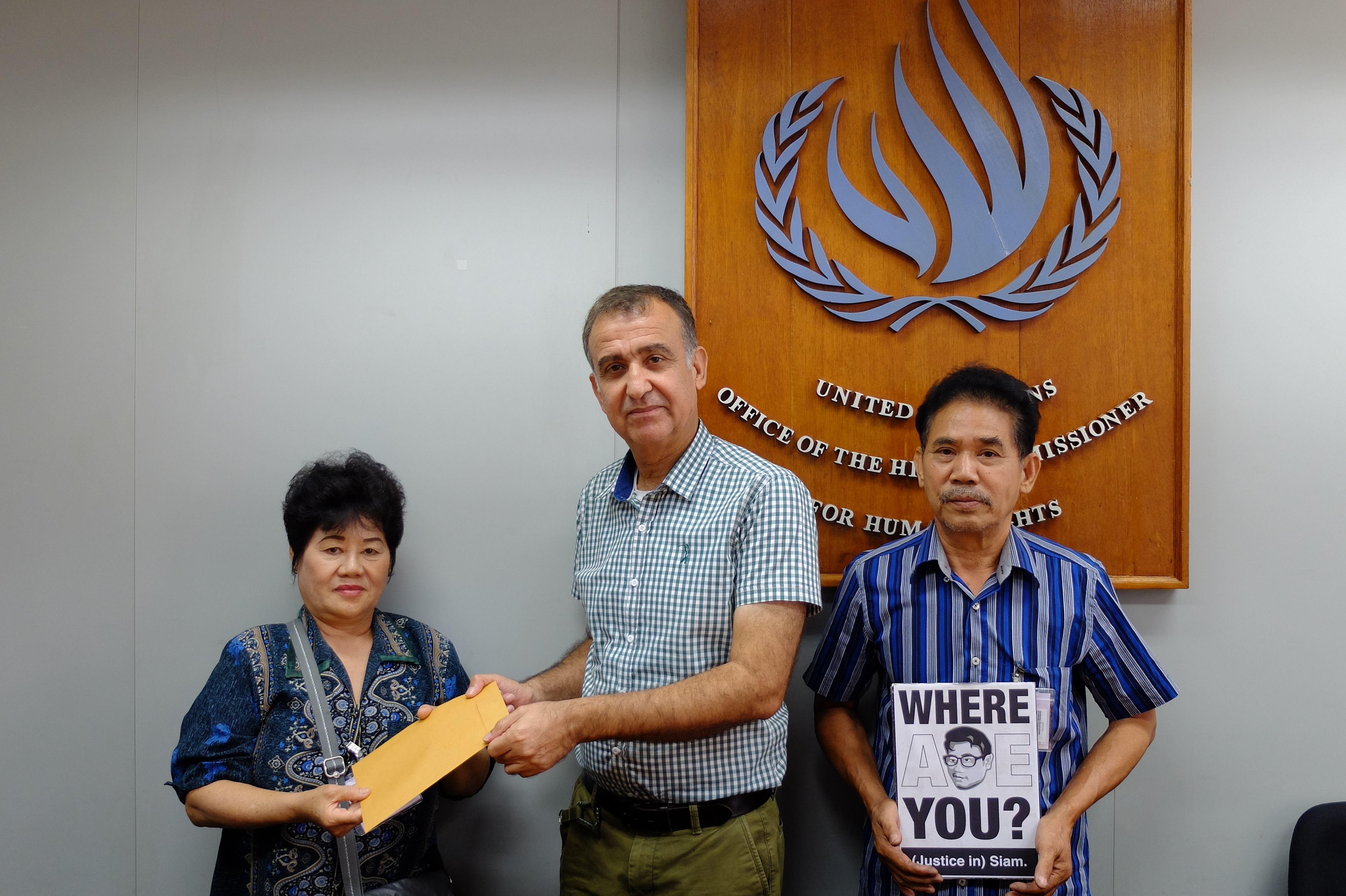 The family expressed concern about the disappearance of their son, with whom they had lost contact as of the year 2019. Siam fled Thailand five years ago and remained living abroad. The family did not know in which country he was living but were still able to contact him through a chat application. However, the family became aware of Siam's story again when it was reported that he had been arrested in Vietnam along with 'Uncle Sanam Luang' (Chucheep Chivasut) and Kritsana Thapthai on May 8 2019.
Siam's family has continually been trying to uncover any news of him since last Friday, when they visited the authorities at the Crime Suppression Division who issued the arrest warrant for Siam in relation to the Organisation for Thai Federation. The family's main request of the Vietnamese Embassy and the European Union is the disclosure of Siam's location of detention, if he has indeed been arrested by the Vietnamese authorities. They also request to visit him if he genuinely has been deported back to Thailand. Furthermore, they request that Thailand protect Siam's wellbeing in accordance with the law and with due consideration for his human rights.
More deetail
Siam's parents are demanding help from agencies to search for their son